Professional Teeth Whitening Vs. Over The Counter Treatments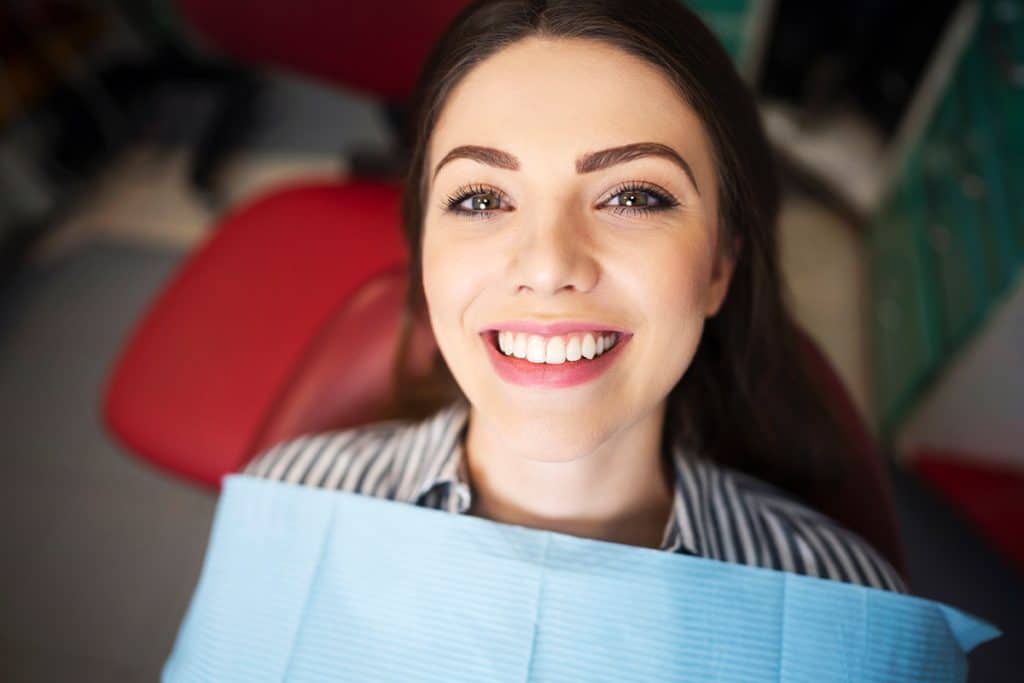 From drinking coffee to eating certain berries, there are many ways your teeth can potentially become stained over the years. There are also several teeth whitening options available to you when this happens.
Many over the counter whitening strips and toothpastes promise to brighten your smile. Your dentist may also offer professional teeth whitening service.
Which is better? Generally, a professional will deliver more impressive results than you can achieve through an over the counter product. However, every patient has different needs depending on the extent of their teeth staining.
A dentist can evaluate the degree to which your teeth are stained to determine whether professional teeth whitening is necessary, or whether you can simply whiten your teeth with over the counter products. In the meantime, this overview will help you better understand why a dentist can brighten your smile more effectively than a product you might buy at your local pharmacy can.
What Does Professional Teeth Whitening Involve?
An in-office teeth whitening treatment generally involves the following steps:
Placing a rubber shield over the gums to prevent the bleaching agent from causing gum irritation
Applying a bleaching or whitening agent to the teeth
Activating the whitening agent with a specialized light
The process doesn't take very long at all. After a brief appointment, a patient can walk out of their dentist's office with a significantly whiter smile.
Why Professional Teeth Whitening Delivers Results
The bleaching agent a dentist applies to a patient's teeth during a professional whitening treatment will usually contain carbamide peroxide. According to research from the National Institutes of Health, one of the reasons over the counter products may be less effective than professional teeth whitening is the fact that they often use hydrogen peroxide as a whitening agent, which is weaker than carbamide peroxide.
Additionally, consumers typically use over the counter teeth whitening products without the supervision of a dentist. On the other hand, during an in-office professional cleaning, a dentist follows a procedure to ensure optimal results and safety.
Professional Teeth Whitening & Over The Counter Products: When Cost is a Factor
Someone who understands that a professional whitening can yield more impressive results than over the counter products may nevertheless still believe these products are best for them if their goal is to save money.
It's true that over the counter whitening strips and toothpastes may cost less than a professional treatment. If you're on a budget, this is a factor you may need to account for.
That said, it's also important to remember that you may not be thoroughly satisfied with the results you achieve through over the counter products. Even after using these products, you might decide to schedule a professional teeth whitening anyway to achieve your desired results. If this were to happen, buying over the counter whitening products would be a waste of your money in the long run.
Professional Whitening is Convenient
A professional teeth whitening treatment shouldn't take longer than an hour. Arguably, this is more convenient than wearing whitening strips several days in a row at home.
However, everyone has their own opinion regarding what is and isn't convenient. Some patients may feel whitening their teeth at home is always simpler than undergoing treatment in a dental office, even if an at-home treatment requires a greater overall time investment.
These types of patients should know that many dentists who offer in-office teeth whitening service also offer custom at-home whitening trays as well. Because these trays are customized to the needs of each individual patient, they usually deliver superior results to the results achievable through at-home whitening kits available in stores.
Talk to Your Dentist About Professional Teeth Whitening
Professional teeth whitening isn't necessary for everyone. If the staining to a patient's teeth is only minimal, a dentist might recommend over the counter products.
The best way to determine whether you need professional teeth whitening is to speak with your dentist. They'll explain the pros and cons of each option in greater detail, helping you make the right choice for your teeth.
Learn More About Teeth Whitening in Temple, TX
At Fairbanks Dental Associates, we're happy to answer your questions about teeth whitening. Contact us online or call us today at 254-778-4402 to request an appointment.
Recent Posts
Contact Us
Fairbanks Dental Associates
5238 South 31st Street
Temple, TX 76502
Monday | 8am - 4pm
Tuesday | 8am - 4pm
Wednesday | 8am - 4pm
Thursday | 8am - 4pm
Friday | Closed
Saturday | Closed
Sunday | Closed