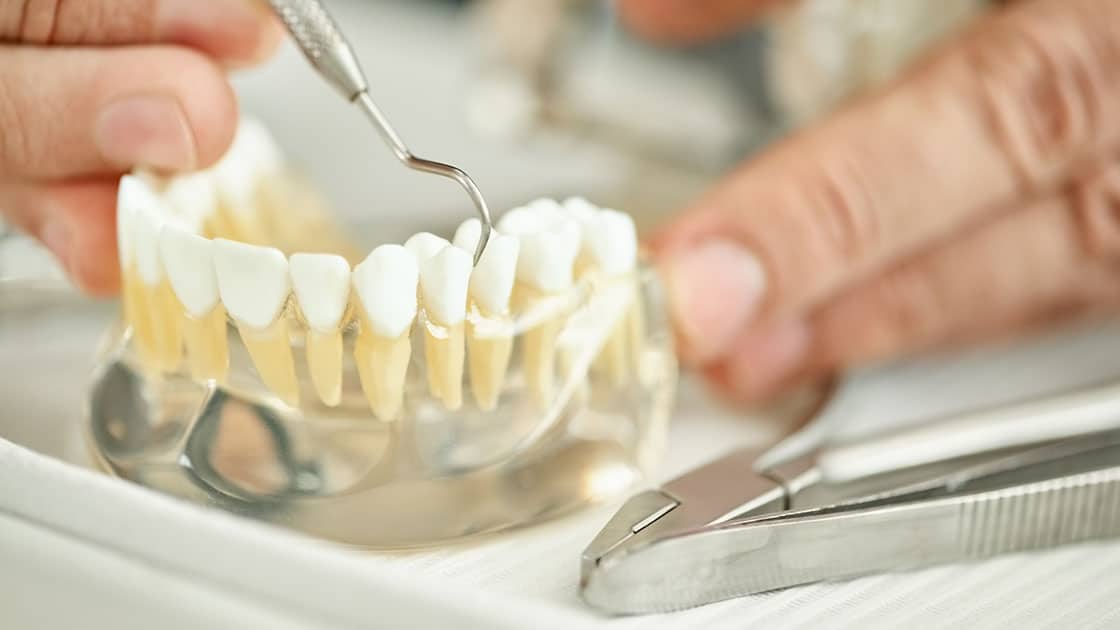 Fairbanks Dental Associates offers dental bridges in Temple, TX. To learn more or to schedule an appointment, call
254-778-4402
.
What Are Dental Bridges?
Anytime a tooth is missing the surrounding teeth are left vulnerable to complications. Usually, these problems arise due to a lack of support in the area of the missing tooth and several issues can occur. The remaining teeth can begin to shift, bone loss can increase or you could be left with a misaligned bite.
A dental bridge is a non-removable restoration that fills in the gaps left behind during a tooth extraction. Bridges can prevent the teeth from moving and reduce the incidence of other oral health concerns. A bridge is made by preparing the teeth on either side of the space for crowns.
A connection of 3 to 6 natural-looking crowns are then permanently placed on these teeth to give the patient the appearance and feel that all the teeth are back in place. This procedure is not removable and fills the space that is left by the extraction or naturally missing tooth.
Bridges have been a popular dental option for decades, providing patients with a functional and aesthetically-pleasing solution to missing teeth.
Benefits of Bridges
As long as you have teeth on either side of the space where the tooth is missing a dental bridge is a viable option to restore your overall oral health. The benefits of a bridge include
Improving the overall quality of eating/smiling
Prevention of tooth shifting
Maintenance of facial structure
Non-removable and non-surgical solution to missing teeth
Faster recovery time than surgical options such as dental implants
Helping speech return to normal
While bridges are a great option to restore missing teeth they may not always be the best option. It is important to note that sometimes a bridge is not an option if there are many missing teeth or if the surrounding teeth are not healthy enough to support a restoration. Furthermore, if the remaining teeth have any complications in the future, any treatment would most likely require work on multiple teeth instead of the usual one or two. This is why it is important to discuss all options with Dr. Fairbanks to know what is best for your circumstances.
Are You a Good Candidate for Bridges?
If you are missing teeth or need to have them extracted you may be an ideal candidate for dental bridges if:
You have generally healthy teeth and gums
There are healthy teeth on either side of the space or extraction site
You have good oral health and a good oral hygiene routine
Keep in mind that those with periodontal disease may still be a candidate for a dental bridge as long as the gum health is addressed first.
Why Choose Fairbanks Dental Associates?
At Fairbanks Dental Associates, our compassionate team finds joy in transforming smiles which oftentimes involves fixing teeth with a dental bridge. Using the latest technology and an excellent lab fabrication, we are able to give our patients a dental bridge that will surpass expectations. Not only will it be a functional solution, but it will look great as well. We understand the importance of having a smile one can be proud of - and we strive to make sure that our patients feel good about their dental bridges and overall oral health.
To learn more or to schedule an appointment, call
254-778-4402
.
FAQs