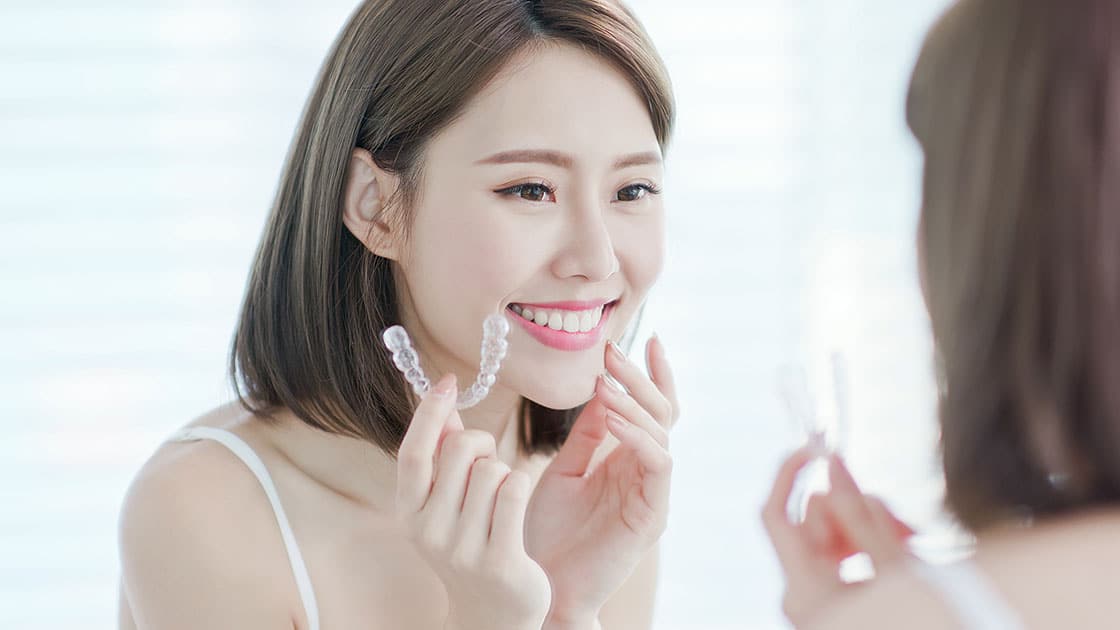 Fairbanks Dental Associates offers Invisalign Dental Aligners in Temple, TX. To learn more or schedule an appointment, call
254-778-4402
.
What Are Invisalign® Dental Aligners?
Invisalign trays are clear aligners that move your teeth like traditional braces without all the uncomfortable wires and brackets. For patients looking to straighten their teeth or correct a misaligned bite, clear dental aligners may be the perfect solution. Treatment with clear aligners consists of a series of customized trays that are switched out every few weeks until you reach your desired smile. Not only are these trays more comfortable for most patients but because they are clear, you are able to shift your teeth without having the metal smile during treatment. At our office, we have chosen Invisalign due to its durability, comfort, and cutting-edge technology that allows us to treat even the most difficult cases.
Invisalign offers an effective solution for addressing mild to moderate orthodontic needs. The professionals at Fairbanks Dental Associates are trained and certified directly through Invisalign to ensure their education and technique are up to date and can let you know if you are a good candidate for clear aligner orthodontics!
Benefits of Invisalign® Dental Aligners?
With Invisalign, you will find a long list of benefits, including:
Discreet orthodontic treatment. No metal brackets or wires are necessary.
Removable. You can take the aligners out when needed.
Comfortable. Unlike other orthodontic options, clear aligners are comfortable to wear without scratching your cheeks like traditional bracket braces.
Convenient and easy to care for. The aligners are easy to remove before eating or taking care of your oral hygiene. Now you don't have to worry about what you may eat like you would with traditional ortho!


Are You a Good Candidate for Invisalign® Dental Aligners?
While most people are good candidates for Invisalign dental aligners, not everyone is. They are a great option for those seeking to adjust their bite or align their teeth in a comfortable, discreet way. But if you have any of the following, you may or may not be a good candidate:
Periodontal Disease (disease of the gums)
TMJ disorder
Complex orthodontic issues
Small teeth
This is why a consultation with a dentist is so important prior to treatment selection. At Fairbanks Dental Associates we will be able to assist you in choosing the best orthodontic option that your personal smile needs.
Why Choose Fairbanks Dental Associates?
To ensure that you get the best results, you need the best dental team to do your scans, create your series of aligners, follow through with monitoring your progress and help ensure you maintain good dental hygiene. At Fairbanks Dental Associates, we offer you an incredible dental experience from the moment you walk through our door. We not only want to be your trusted team during the short period of time you undergo orthodontic treatment, but we would love to be your dental office for life.