How Long Does A Dental Cleaning Take?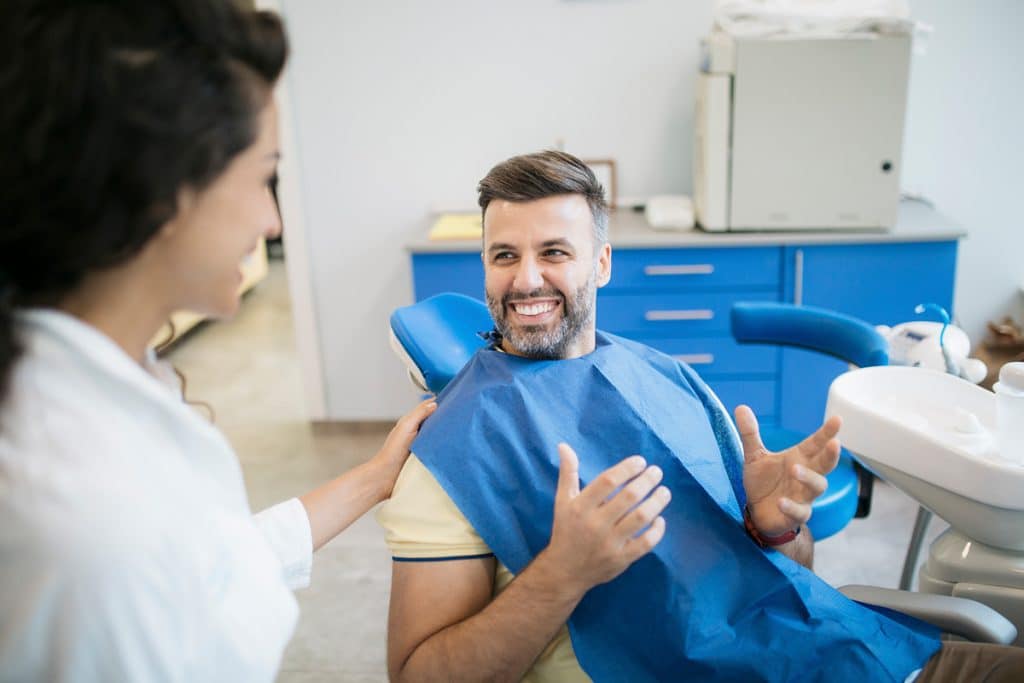 Brushing and flossing regularly can play a significant role in your oral health. However, you likely know that staying on top of oral hygiene isn't enough. To ensure your teeth stay in ideal condition, you also need to schedule regular dental cleanings with a general dentist.
Even if you know this, you might nevertheless be a busy individual who struggles to find the time for a dental cleaning. Don't worry if so. Although the length of a dental cleaning may vary somewhat from patient to patient, usually, a dentist can thoroughly clean your teeth in about an hour or less.
How Long is a Dental Cleaning?
A typical dental cleaning will last between 30 and 60 minutes. Factors that may influence how long a professional dental cleaning takes include:
Your overall oral health
The degree to which plaque and tartar have built up
How long it's been since your last dental cleaning
How vigilant you are about brushing and flossing
Your dental cleaning might also take longer than average if you have any questions for the dentist or dental hygienist. While asking questions may add to the length of an appointment, if you do want to learn more about caring for your teeth, it's wise to take this opportunity to discuss these matters with a professional.
How Often Should You Schedule a Dental Cleaning?
The general rule of thumb most people abide by is that adult patients should schedule dental cleanings every six months. While following this suggestion may be sufficient to optimize the dental and oral health of most patients, it's important to understand that the American Dental Association's recommendations on this matter have shifted somewhat in recent years.
Every patient is unique. Now, the ADA recommends tailoring treatment plans to each individual patient. Thus, depending on your needs, your dentist might suggest that you schedule dental cleanings more frequently than every six months.
Follow their advice if they believe you need to schedule professional cleanings more regularly. You can always ask your dentist to explain in greater detail why they recommend scheduling cleanings more frequently than the average patient. Once you understand your unique treatment needs, you may be more inclined to schedule appointments.
What Does a Dental Cleaning Consist Of?
Just as a dentist may recommend that some patients schedule cleanings earlier than others, they might also adjust how they clean a patient's teeth based on their oral health. That said, a professional dental cleaning usually involves:
A general examination of your teeth and other oral tissues
Scaling, which involves using a small hook-like tool to remove plaque and tartar
Polishing, during which a dentist or dental hygienist uses a gritty toothpaste to improve the appearance of your teeth and remove debris
Flossing between the teeth
Rinsing
Again, a dentist might decide additional steps are necessary to ensure they clean your teeth as thoroughly as possible. For example, a dentist might suggest a fluoride treatment, during which you will apply a fluoride gel to your teeth for about a minute. Per the ADA, fluoride could help guard against dental decay.
A Dental Cleaning Saves Time in the Long Run
Professional dental cleanings can significantly reduce your odds of developing cavities and other such oral health issues. Additionally, a dental cleaning gives a professional the chance to identify any issues early, treating them before they develop into major problems.
Remember that the next time you wonder whether you have time for a dental cleaning! By listening to your dentist and scheduling cleanings regularly, you can save time and money in the long run by preventing complications that may otherwise require more extensive treatment.
Schedule a Dental Cleaning in Temple, TX Today
Are you overdue for your next dental cleaning? If so, our team at Fairbanks Dental Associates is on hand to offer the professional and thorough cleaning your teeth and gums deserve. Contact us online or call us at 254-778-4402 to request an appointment today!
Recent Posts
Contact Us
Fairbanks Dental Associates
5238 South 31st Street
Temple, TX 76502
Monday | 8am - 4pm
Tuesday | 8am - 4pm
Wednesday | 8am - 4pm
Thursday | 8am - 4pm
Friday | Closed
Saturday | Closed
Sunday | Closed