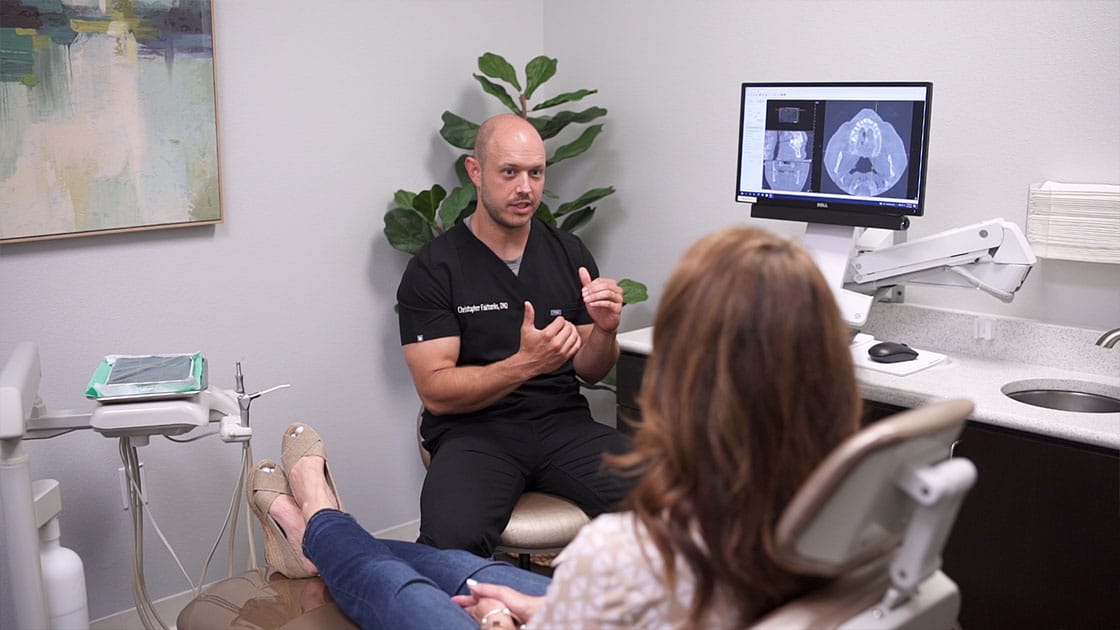 Fairbanks Dental Associates offers Cosmetic Dentistry procedures in Temple, TX. To learn more or to schedule an appointment, call
254-778-4402
.
What is Cosmetic Dentistry?
Most people would love to have a beautiful, seemingly perfect smile - but rarely is anyone born with one. At Fairbanks Dental Associates we have everything necessary to give you the smile you have always wanted with the help of our cosmetic dentistry procedures.
With teeth whitening, crowns, veneers, dental implants, and more - you can repair chips, stains, misshapen teeth, and other imperfections as we work to achieve your ideal smile. Using a combination of top-of-the-line technology and a dentist who performs advanced and precise dental procedures will lead to a smile transformation that will have you confidently sharing your smile in no time.
Benefits of Cosmetic Dentistry
Cosmetic dentistry can truly change someone's life and we have seen the impact firsthand! The benefits of cosmetic dental procedures include:
A renewed confidence boost
An improved smile
Enhanced overall appearance
Whiter/more brilliant teeth
Improved oral health
Every cosmetic case is unique and can provide its own challenges to get to the ideal place where you want to be. Oftentimes one or two different procedures are needed to unlock the full potential of someone's smile. Here at Fairbanks Dental Associates, we strive to use all techniques necessary to provide the best treatment possible for every patient.
Procedures Offered
Why Choose Fairbanks Dental Associates?
Making the choice to focus on the appearance of your smile can have a very positive impact on your life. From the moment you walk through our door, you will feel the compassion and support from our dental team. We know how important a smile is - and we want to help you achieve it. Dr. Fairbanks is very skilled and meticulous with each case, to ensure you will always end up with a cosmetic procedure of the highest quality. We work with the highest level of dental labs to ensure that your cosmetic crowns and veneers are perfectly personalized to you, and detailed precisely to what you have envisioned for your new smile.
We invite you to take the first step in achieving your perfect smile by setting up a consultation as soon as possible!
FAQs
To learn more or to schedule an appointment, call
254-778-4402
.